Welcome to Louise's Kitchen Table!
At Louise's Kitchen Table, our passion for food is never ending! Good food, fun and laughter are our highest priorities. The team at Louise's Kitchen Table offers a variety of services, including personal chef, event meal planning and food delivery for new moms. We help you enjoy life to the fullest by providing great tasting meals when you need them most. Take the time to review our sample menus and contact us today for your next event!
CEO and Executive Chef – Louise Smith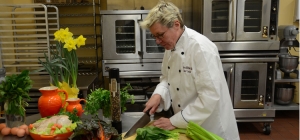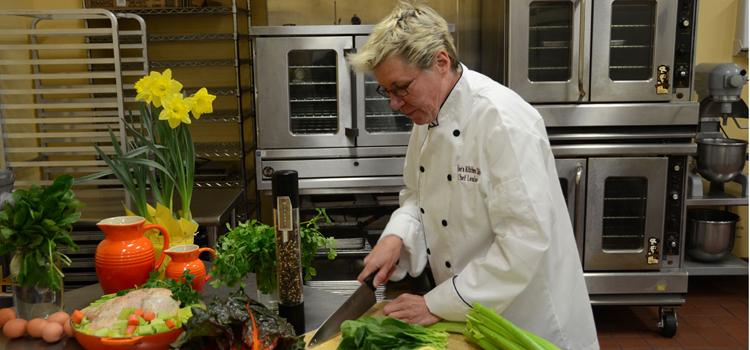 Louise Smith founded Louise's Kitchen Table in 2004 to share her deep and obsessive passion for great food with others. Cooking has been in her blood since she baked her first cheesecake at a local deli during her undergraduate years. For over two decades her life has been filled with culinary adventures, including working as the Executive Chef at the only 5 Diamond, AAA-rated Bed and Breakfast in North America, as a private chef to numerous families all over California, as a cooking instructor, a caterer and a wine and food pairing consultant. Her varied experiences have given her the eclectic and fun outlook on life reflected in the food she prepares.
"I'll bet what motivated the British to colonize so much of the world is that they were just looking for a decent meal." – Martha Harrison
First rate professionalism with a personal touch
Gourmet food that uses local fresh ingredients that please all the senses
Menus designed to your individual taste and imagination
We help you savor life's most memorable moments
We believe in blending fun and food to create a unique experience every time!
The cheesecakes from Louise's Kitchen Table fully converted me to a cheesecake lover! Every bite was creamy, light in texture, yet rich and decadent. No other cheesecake can compare!
The staff at Louise's Kitchen Table are incredibly accomodating and friendly.  Louise was a true professional and delivered the most amazing food I have ever eaten.  The presentation alone had my mouth watering.  Thank you for making my mother's birthday celebration so special!
We cannot thank the team at Louise's Kitchen Table enough for making our big day absolutely perfect! From the pre-wedding tastings to the big dinner, every detail was executed with care and professionalism. The shrimp and hummus flatbread were to die for and our guests still rave about the food to this day.  We will be recommending you to everyone we meet. Thank you again!
From the very start, my husband and I knew we wanted Louise's Kitchen Table to cater our small private wedding dinner, and we were not disappointed! From the first time we met with Louise everything was perfect and delicious! We could not have asked for a more professional, kind, punctual, creative and amazing caterer. Everyone at our wedding reception said the food was incredible! Louise and her team are out of this world amazing and they helped make our day absolutely perfect!